With Riverdale finally, officially on the schedule and about a month to go before Archie, Jughead, and the rest of the gang make their way to your TV, ComicBook.com is ready to start digging through our interviews from Comic Con International: San Diego back in July to tease some of what audiences can expect from the Twin Peaks-inspired take on America's favorite small town.
First up: The Suite Life of Zack and Cody's Cole Sprouse who returns to acting in a big way as Forsythe "Jughead" Jones, the solemn and sometimes noir-inspired voice of Riverdale and, at least in the early going, a little bit of a nagging voice at the back of Archie Andrews's conscience.
"I was given a scene to rehearse in which it was like three or four pages of just dialogue on Jughead's behalf," Sprouse recalled. "It was really challenging and I thought that would be something I wanted to try my hand at. Jughead is the narrator in this, so he's got a lot of dialogue — [voiceover], really. But he's also a strange, weird, observer-like character who stands behind the scenes. He's a young sleuth, and that just looked like a bunch of fun."
Sprouse also praised showrunner Roberto Aguirre-Sacasa, the chief creative officer at Archie Comics, whom he called one of the biggest Archie fans in the world.
In some ways, a show like Riverdale takes a fan's mindset to put together, as it centers not around the familiar dynamics (although they're mostly present) but on the town itself.
"I am the point of view character, but [calling the show] Riverdale is a very intentional thing," he added."This is very much a story about all the lives, written from an outsider's point of view. It's not like I'm from a different town; I am the outsider just philosophically. Jughead has always been a non-conformist, anti-authority-type character, and he still carries that same sardonic, sarcastic attitude in this."
-Source: http://comicbook.com/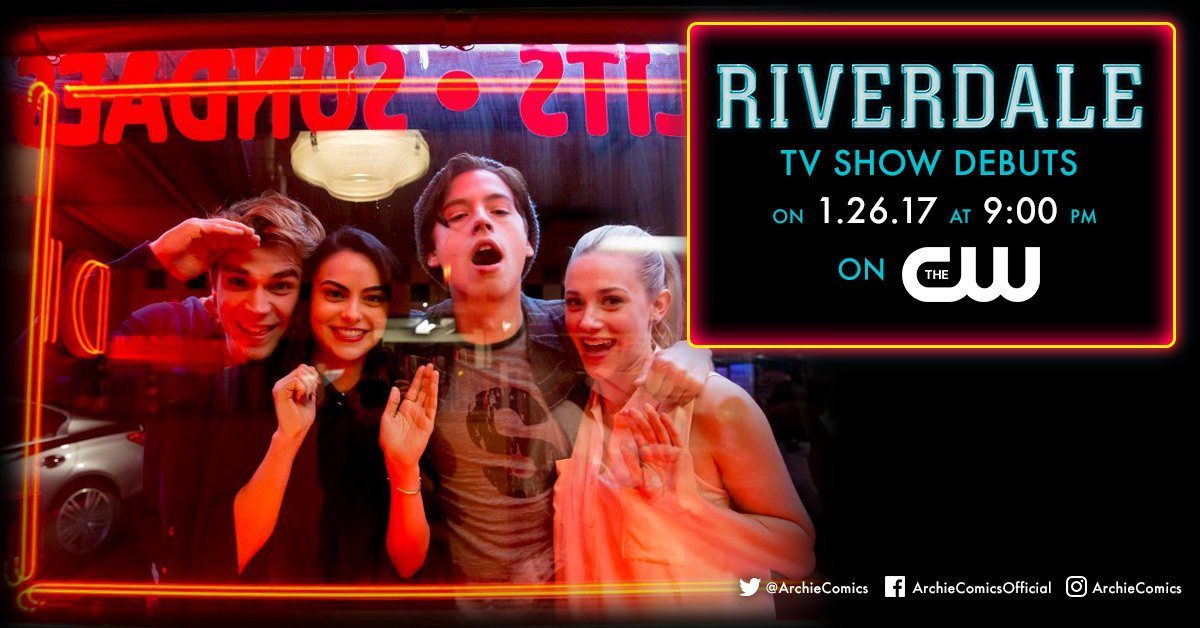 Finally 'Riverdale' is set to debut in January 26, 2017 on CW at 9:00 pm so mark your calendars people because, this is BIG NEWS!! we can't wait to see our Cole Sprouse playing Jughead Jones!!
-Source @am_Chach  (Maria Spain from Twitter)
Hello guys check out this new video of Dylan Sprouse answering to a few questions and talking about what he's looking forward to in the new Pókemon game.
-Source: MajorLeagueGaming (YouTube)
Hey there people Dylan and Cole Sprouse recently participated on the #WeAllCan American Eagle's Holiday campaign here's a new video watch, enjoy and comment it 🙂

-Source:
American Eagle YouTube Channel
https://www.youtube.com/channel/UC2GCinJ2RW2pLFwqzhfvVEA